Hi all,
On my seedlings grown on dead sphagnum, I have some gross green jelly.
It's not arming the plant but I'd like to get rid of it.
When the seedlings are bigger I top with live sphagnum, but as the sphagnum grow faster than the seedlings it's a "battle for light".
I could also repot (again!) but some seedling are really small or fragile and I don't want risking loosing the plant.
Here is some pictures:
N. Stenophylla
(3)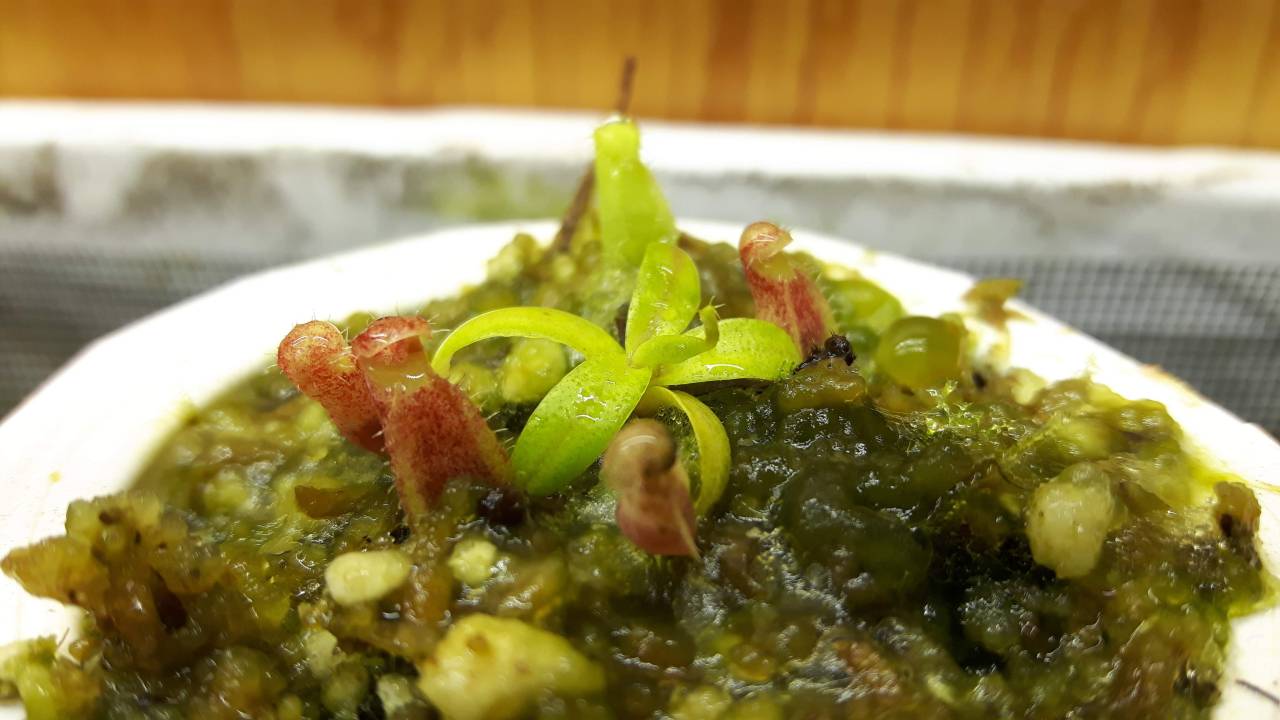 N. Tentaculata
(1)
I also have
N. Philippinensis
(1) and
N. Burbidgeae
(1) but they are really tiny and slow growing...